Linking up again with my friend and fellow blogger, Emily!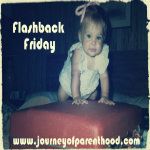 Flashback Friday - Rot N. Rusty's Haunted House
In honor of Halloween, I thought I would do my flashback on how I got started with Rot N. Rusty Productions. My older brother Michael and I have always loved horror movies, Halloween and haunted houses. One thing I'm especially thankful to our parents for introducing us to all of that.
So in September 2008 someone told me there was an ad in the Gainesville Times for haunted house workers. I was so interested to act in one after attending different ones over the years. I called the number listed in the ad and spoke to a real jerk. They said they were looking for volunteers and some paid positions, but I would have to call back in a few days to make an appt. I talked about it at work and one of my good friends/coworkers aka BFFLADYFI Tabitha said she thought someone in one of her college classes was involved with a haunted house in Dahlonega. She gave me her Myspace info and I contacted her.
Erin (Tabitha's classmate) responded to my Myspace message and told me to come to a meeting they were having that upcoming Saturday. After we spoke I was browsing photos on her Myspace page and saw a photo of a zombie who looked familiar (I know weird...) Oddly enough this female zombie happened to be my neighbor, Caren at our apartments. That was a sign for me that this was all meant to be. It worked out great for me because not only did Caren and I become great friends, but we were also able to carpool.
Saturday rolled around and I headed up to Dahlonega dressed in all black (as requested). I was totally out of place and didn't know anybody...in fact no one even talked to me. The only people who extended themselves were Lance aka Fluffy, Caren and Erin. We went over safety codes and how to scare people. At the end of the night they started giving parts to every one. Since I was a newbie I got put into a not so important part, which was fine with me. I needed to fine tune my skills anyway - bahahaha. The theme of the haunted house that year was zombies, you know like you see in the movies. I was cast as a zombie.
Every night I went to volunteer, I got my hair teased worse than a homeless person and was splattered with fake blood. My part was in a cage with 3 or 4 other zombies, depending on how many volunteers we had. It was quite the rush to hear/see the reactions of customers when you scared them. After a few weeks, some of the other volunteers tapered off and they relocated me to another position. I was kind of behind the scenes, but still scared people when they least expected it.
I had so much fun that first year that the next season I got Hardy involved helping with the soundtrack/sound effects and I continued acting. I dabbed in helping with make-up some in 2009 and in 2010 I become the HR person (signed up new volunteers and kept track of parts). In 2011 I continued the HR duties, but also took on the task of the internet marketing (Facebook and website) and took tickets at the door. Having visited multiple haunted houses over the years, it was really nice to be able to experience it on the other side. Seeing the inner workings of how those types of productions are put on.
For obvious reasons we weren't able to be there this year, but Hardy still made the soundtracks and I maintained the Facebook page and website.
Now for the fun stuff...here are some photo's/videos of the haunted house featuring me!
In 2008 since I played a zombie, I didn't speak. I growled.
This was me for the costume ball
Playing the nurse was probably my favorite part to date. I got to wear this awesome vintage costume and hat. But the best part was interacting directly with people, yelling at them and passing out smarties for "medicine", but not many folks ate it..wonder why?!?
Here is a video we recorded of the Asylum...VIEWER DISCRETION IS ADVISED hahaha
Just bare with the video, it starts a little slow...and it's obviously dark
You'll notice a little girl in the beginning, she's actually Rusty's daughter and LOVES doing this!
I am the nurse at the 2:51 mark asking you "the patients" to take your medicine
10 YEARS OF TERROR
In 2010 I didn't play a scary part, I was entertainment for the customers waiting in line.
I got to speak in an english accent and tell random people their "fortune".
An independent filmmaker did a feature on our 2010 haunted house. I'm only there for a split second telling someone's fortune with my crystal ball, but I thought I would share the video because it's fun!
The part pertaining to the haunted house ends at 9:29.
Because of Rot N. Rusty's, I've gained friends whom I would have never met if it werent for the haunted house and for that I'm very thankful. I've participated in the Lumpkin County Literacy Coalition's Spelling Bee 2009/2010/2011, and in the Dahlonega Gold Rush Parade 2008/2010/2011. In 2009 I attended HauntCon (a haunted house convention) in Milwaukee with Caren, Erin, Rusty and a few others to learn new tricks/skills for creating and running a haunted house.

So thank you Tabitha for connecting me. Thank you Erin for responding to my message. Thank you Caren for your friendship and Thank you Rusty for allowing me to continue helping with the haunted house and letting me grow with it.