Linking up again today with Emily for Flashback Friday!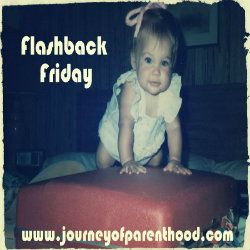 I have been lucky and blessed to have attended sooooooo many concerts in the short 27yrs I've been on this earth. I used to be a REALLY good record keeper, but have slacked on that as of late. When I was still in high school and just after I could literally sit down and write out every band I had seen live, even the ones from Music Midtown. Now thinking back on that I have no idea how I could remember all of those...sheesh!
So in honor of Flashback Friday, I thought I would show off *some* of the shows I have attended. This is a photo of all the ticket stubs I kept track of throughout middle/high school. After that, most of our ticket stubs are kept in a special book I bought Hardy for Christmas one year and I don't feel like taking a picture of every single stub....
Instead here are the ticket stubs I had neatly secured in my Senior Book and below is a list of each one. FOR THE LIFE OF ME I CANNOT GET BLOGGER TO STOP POSTING IT LANDSCAPE INSTEAD OF PORTRAIT. I hope you all enjoy giving yourself a crick in your neck trying to look at it...argh
Orgy - July 1, 1999 - The Masquerade
Switchblade Symphony / Razed in Black - August 7, 1999 - The Masquerade
Methods of Mayhem - March 31, 2000 - The Masquerade (the night I met Hardy)
KoRn - April 13, 2000 - Philips Arena
MUSIC MIDTOWN 2000
Mötley Crüe - July 25, 2000 - Blockbuster Pavilion
Metallica - August 5, 2000 - Lakwood Amphitheatre
Hanson - August 22, 2000 - Tabernacle
Nickelback - September 16, 2000 - The Masquerade
***this was WAAAAY before they were famous
HED P.E. / Linkin Park - November 16, 2000 - The Masquerade
***this was just as LP's first single "One Step Closer" came out on the radio. I also got their autograph!
Orgy - November 17, 2000 - The Roxy
CREED - December 11, 2000 - Philips Arena
Papa Roach / Crazytown - March 23, 2001 - The Tabernacle
MUSIC MIDTOWN 2001
Poison - May 31, 2001 - Hifi Buys Amphitheatre
Billy Idol - July 5, 2001 - The Tabernacle
Aerosmith - September 9, 2001 - Verizon Wireless Amphitheatre
CREED - January 16, 2002 - Philips Arena
MUSIC MIDTOWN 2002
Tommy Lee - July 20, 2002 - House of Blues Orlando
Tesla / Skid Row / Vince Neil - September 1, 2002 - House of Blues Orlando
I have lots of guitar picks that I caught at various shows, as well as wristbands and autographs...but who has time to take a photo of all that??? Not me :) Over the last few years our concert days have slowed down. We still attend some, but it's not nearly as frequent since we're the ones paying for them - ha ha.
Here are some photos from concerts of more recent years
Bret Michaels of Poison
Tommy Lee of Mötley Crüe
Nikki Sixx and Vince Neil of Mötley Crüe
Josh Todd of Buckcherry
Eric Singer of KISS
Gene Simmons of KISS
Paul Stanley of KISS
KISS
Tommy Thayer of KISS
Miley Cyrus (yes...I did)
Papa Roach
Buckcherry
Tommy Lee