I am linking up with my friend Emily this week!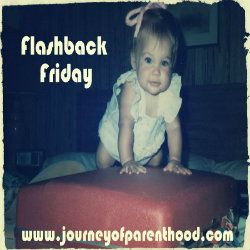 My flashback is to February 20, 2005
From the start of my relationship with Hardy it was obvious he was a music lover - as am I. But he used to talk non-stop specifically about this little ole' band by the name of Mötley Crüe. I'll be honest when he first mentioned them I had no idea who they were...no worries, he was kind enough to explain and still does to this day!
Just so YOU are in the loop. Mötley Crüe is a "hair metal" band from the 80's. With *hits* like "Shout At The Devil", "Dr. Feelgood", "Girls, Girls, Girls" and "Home Sweet Home". The band consists of Vince Neil (singer), Nikki Sixx (bassist), Mick Mars (guitarist) and Tommy Lee (drummer yes who was once married to Pamela Anderson and is known for his private part). In the 90's Vince Neil left/was kicked out...that's still up in the air according to who you ask and Tommy Lee left to pursue another musical path. Hardy had seen them once before we met, but it was with a different drummer as Tommy Lee had just left. In 2000 his parents took us to see them in Charlotte, NC and again it was with another drummer. Of course Hardy's dream was to see the ORIGINAL Mötley Crüe just once in his life, but that was wishful thinking. Fast forward to 2004, rumors on their message board were saying the band was planning to reunite and tour in 2005. Finally an official statement was released and a tour was announced.
Thank God we were living with his parents at the time, because as soon as tickets went on sale he bought them. The closest date on the tour was Greenville, SC and he bought 2 VIP packages (to the tune of $400/piece). The package included a pre-show tour of the stage, a t-shirt, guitar picks, lanyard, guaranteed seat within first two rows AND a meet and greet with the band). I kind of felt sick about the money spent, but it was too late to cry at that point.
February 20, 2005 rolls around - we head up to Greenville, SC and get our passes. We were in a small group with maybe 12 other people and began our tour. The guide showed us the stage, their props and instruments and then took us backstage to some room where we awaited the arrival of the band. Funny thing was I was getting nervous and they weren't even my favorite band! Being in a room surrounded by Crüe fans who were all sweaty and fidgety waiting to see their idols I guess rubbed off on me. A few moments later the four of them walked in and I think every one did a synchronized gasp - haha.
One by one we were called up to take a photo with the band and we could have something signed. I had them sign an 8x10 poster and Hardy brought a CD book. We were able to shake their hands and speak to them briefly. I took my opportunity and told Tommy Lee that Hardy and I had met at a Methods of Mayhem concert (for those of you who don't remember or know...he had a hit in 1999 with the song "Get Naked" haha) and we were still together. Surprisingly he acknowledged what I said and told the rest of the band. I remember Nikki Sixx asking "So when is the Mötley wedding?" If I were smart I would have said "HOW ABOUT TONIGHT ON STAGE?!" but instead I just laughed like a little kid and smiled. Damn I blew my shot!
Afterward we were all giddy and called our families to tell them how awesome it was to meet the band. We went back to our car to stow away our autographs and came back to get our tickets for the show. The tickets said ROW A, but as some of you may know...you never quite know where A starts. Each venue sets up seating their own way. To our excitement and surprise though, for us this WAS - FRONT ROW AND CENTER!! We couldn't believe it. Literally we were just in front of Vince Neil's mic stand. I know Hardy was happier than a kid in Disney World and I was excited too. There's something about meeting someone famous even if you didn't like them before, you magically like them now (I guess that's true, unless they were sleazeballs during your encounter).
They put on an AMAZING show and by default it was the best show ever since we had shaken their hands and talked to them an hour prior. At the end of the show, Nikki Sixx smashed his bass and we caught a couple pieces - yahoo!
We have seen Mötley Crüe what feels like a million times since then (when really it's like 8 or 9 more times). They've put on a great show every time, but we will never forget THIS one.