Earlier this year a friend of mine sent me a message about some upcoming conventions that would be in Atlanta (because of my affiliation with the haunted house). One in particular caught my interest, Days of the Dead. It's a horror convention that features a lot of guests from the horror genre. They also have a trade show with booths of business'/people who sell things horror/sci-fi related and many people actually had homemade items.
This year they were having a "reunion" special with many of the cast members from House of 1,000 Corpses and The Devils Rejects as well as Return of the Living Dead. I know some of you are probably think "What in the hell is she talking about?". Well if you would watch a horror movie or two, you might know! For some unknown reason, Ace Frehley (one of the founding members of KISS) was actually going to be there too so Hardy and a friend of mine for work were pumped to go.
We decided to only do a 1 day pass for 2/2/13 (which was $20 - totally worth it). It was held at the Sheraton in downtown Atlanta. We arrived at about 11:20am and walked around the trade show. There were so many neat things...from t-shirts, to action figures, posters, masks, vintage toys, handmade crafts, jewelry, wall art. It was kind of overwhelming, but in a good way. The only thing that's awkward about a trade show is when you walk by other tables that don't interest you. It's like you feel this automatic guilt for not stopping.
I was most impressed by one particular table for Will Pigg - he hand cuts artwork and he had them displayed in a shadowbox. He had this AMAZING cut out of R2D2 (Star Wars...keep up people), Scar and Simba and Malificent. I didn't buy anything then, but I will definitely be checking up on his Etsy shop.
Check out this quick image I pulled from his Etsy shop of Malificent: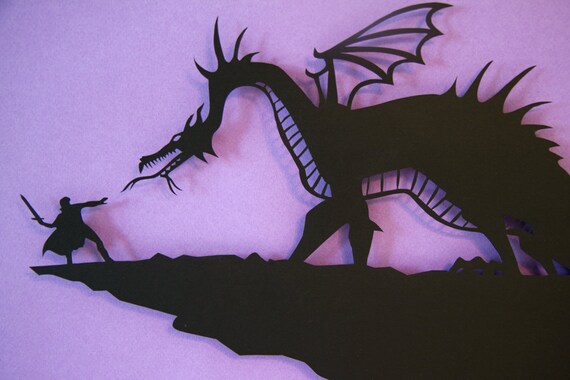 Can you believe he HAND CUT all of that detail?? He said he'll do custom artwork too. It may cost a little more than the templates he's already created - but I think it's worth it!!
We eventually made it to the "stars". Hardy and Pamela wanted Ace Frehley's autograph so we got in his line first. At conventions like this, you generally have to pay for an autograph/photo with the actors/writers. At first you might think this is a scam, but every one has to make a living. They take time out of their schedules to come by and hang out with fans and most of them have to pay for their hotel room anyway. I have no problem with it as long as its not outrageous. Ace was charging $30/autograph and $30/photo...I was nice enough and let Hardy do both - - you know a once in a lifetime experience kind of deal.
Here's his photo with Ace:
He got his copy of Ace's book No Regrets signed
Walking back through the Hall of Fame so to speak...we stopped at PJ Soles table. She's starred in several films (Halloween, Carrie, Stripes and Rock 'N' Roll High School). Photos with her were free, so Hardy took his first then she called me over to take one with her (so sweet). She made me put my bag down and fluffed my hair before our photo was taken. So so so nice!
After that we went back to the car to drop off their autographs then went back inside for lunch. I did get my photo taken with a scary ass clown (the costume is from the Killer Klowns from Outer Space movie).
We ate inside the Sheraton and it was amazing. I was still undecided of who I wanted an autograph by - I knew I wanted someone from House of 1,000 Corpses, but couldn't decide on Bill Moseley or Sid Haig. On the elevator ride down we realized we were on it with Michael Berryman (most notably remembered for his role in the original The Hills Have Eyes). He chatted with Hardy for a brief second and then we all went our separate ways. We ended up paying $10 to get a photo with him later - after him being so nice we figured he deserved it. He moved Hardy's sunglasses out of the way so you could see his KISS t-shirt. God I look like a goober.
After circling the room 100 times, I finally decided on Bill Moseley because his line was shorter, but I'm glad I did. He was also very cordial and friendly.
He's been a bunch of movies and TV shows, but for me I remember him best as Otis from House of 1,000 Corpses and The Devils Rejects. He signed this photo for me...
We had a lot of fun and I think we'll certainly consider attending again next year!